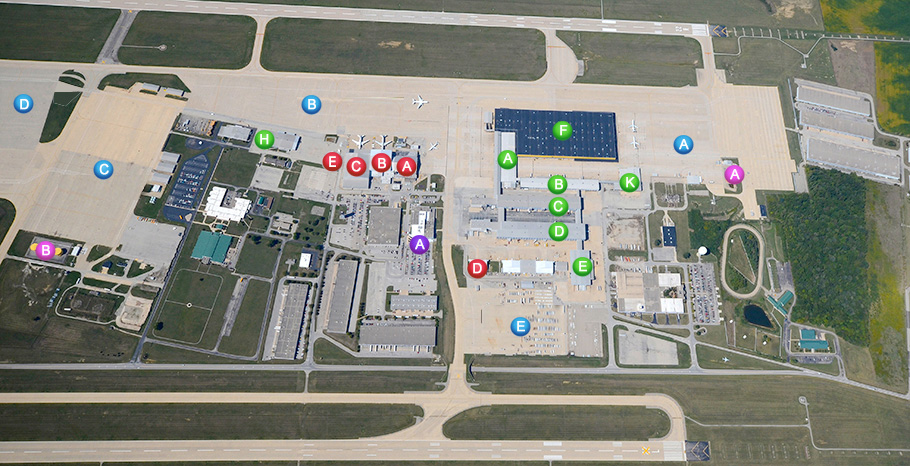 Ample Aviation Manufacturing & Hangar Space

This fully functional airport includes two runways, Jet A fuel facilities and five ramps. The airport is capable of landing aircraft as large as a 747-class aircraft. Hangar and Development sites, as well as limited hangar space, is available at the airport. With a staffed control tower and a Cat III ILS, the 139-certificated airport is active and sees daily cargo operations, as well as large frame maintenance ferries.

In addition to the Hangar space, the Wilmington Air Park includes an array of warehouse, manufacturing and office space. Industrial facilities range from 74,000 square feet to 1.1 million square feet with ceilings height of 17 feet to 62 feet. Ample dock doors and drive-ins allow for high capacity trucking needs. Many of the facilities include adjacent office space. Ample parking for completed inventory, trailer staging, and employee parking is available throughout the facility.
A 250-acre development site has utlities and access to the airport.